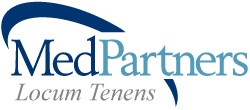 Title: Psychiatrist Physician needed for Locums coverage
Location: Near Rocky Mount, NC
Do you want to work for a company that Understands the Urgency, Never Gives Up, and Has the Courage to Excel in the forever changing medical industry? Then MedPartners Locum Tenens is the place for you! We have numerous opportunities for experienced Physicians with highly competitive pay rates.
The position requirements/information:
Inpatient & Outpatient
40 hour schedule - days can vary during the week
Child/Adolescent Experience- Required
Consultation/Liaison & Emergency Psychiatric Experience a Plus
NO ICU duties
The benefits of working with MedPartners Locum Tenens include:
Flexibility - work when, where and how often you'd like to work
Paid malpractice insurance
Pre-paid travel and housing expenses
Competitive compensation paid on a weekly basis
One-on-one attention and 24-hour access to your personal MedPartners consultant
Dedicated medical staff services that assist with credentialing and facility paperwork
MedPartners Locum Tenens is a leader in healthcare staffing throughout the United States. We specialize in placing well-qualified Physicians in Locum, Locum-to-Perm and Direct Hire staff and leadership positions. With more than 25 years of combined healthcare and Physician staffing experience, MedPartners Locum Tenens has the knowledge, resources, and proven industry commitment to help healthcare organizations and providers execute with the increasing demands of today's rapidly changing healthcare landscape.
Are you ready to make an impact with MedPartners Locum Tenens? Please apply via this website.
---
---
Epic
---